John Nathan's Bio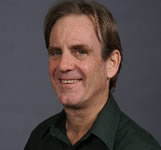 John Nathan is a diverse, multifaceted actor and a prolific songwriter. From his catchy hooks and infectious melodies to his pensive romantic lyrics in songs like Smile or its Spanish counterpart Volviste a Sonreir you simply cannot resist the anticipatiion of a seductive candlelight dinner with the one you love. In the old rock and roll fashion of Chuck Berry, Jerry Lee Lewis and Little Richard, Mean, Mean Margie will make you want to get up on your feet and boogie till you drop. You'll relive those memories of love gone by in songs like Goodbye, Whatever Happened To Us and Fata Viam Inveniant.
John has assembled a talented and dedicated group of singers and musicians including Billy Valentine of Simply Red and Grammy-nominated writer Ali B. Omo, along with Guitarist Tommy Hawk (Try A Little Kindness and Here Today, Gone Tomorrow) and a wonderful music arranger Jeffrey Mark Silverman (Yanni and Les Miserables) in order to convey the passion, the power and emotional gamut these songs possess.
On the songs Goodbye and Whatever Happened To Us, John cordially lends his own voice.
His new album titled Journey Of My Heart includes these songs along with their romantic Spanish counterparts. Mean, Mean Margie journeys from rock n' roll to its blues counterpart.
Listen, enjoy and always remember -
it's about the music.